We are experts
Our management team brings on board expertise of 20+ years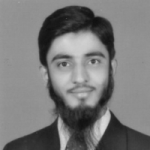 Gazanfer Ali
Director
B.Tech & M.Tech from IIT Mumbai with vast working experience with fortune 500 companies, having strong will power, commitments and love to deliver quality.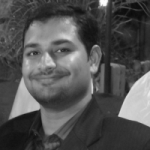 Nahid Ali
Technology Director
Engineering graduate from Mumbai University. Technical architect consulting fortune 500 companies on cloud and backend services.
Philosophy at 7i
We firmly believes in directing the clients to increase their business output through the application of the latest technical tools & a careful handling of the changing dynamics of business environments. We delivers quality service that serves as an eye opener for the customers to conduct business more creatively & effectively. We balance project duration & product development efforts to suit your business needs.
Our Mission
Our mission is to incorporate novel ideas in your IT infrastructure & deliver valuable services that can exponentially fuel the growth of your enterprise. We have set out to conduct business with all fairness, trust, confidentiality, commitment & transparency, keeping customer & client satisfaction at the fore. Here's how we work Nurture quality in our services & products Cultivate culture of business accountability Uphold the ethics of professional conduct
Processes
We makes it fairly simple for our customers to work with us. You have to take the first step by contacting us through any of the available mediums of communication and tell us your needs and requirements. We places great importance and emphasis on free and open, two way communication, as a detailed understanding of the your requirements is the key to the successful implementation of our services.
Our vision is to earn global admiration and respect as the most trusted name in the realm of IT Service outsourcing by creating an excellent network among our partners, stakeholders, alliances, clients and employees built on our knack to assist and improve business productivity and growth, and create wealth.
7i Systems Pvt. Ltd. is deeply committed to enhancing the business value of clients & partners on a long term and sustainable basis through technical excellence, fair business practices, people brilliance and professional integrity.
Excellence is not just a catchword; it is an ethics in 7i Systems Pvt. Ltd.. We try to make excellence a habit. Everyday at 7i Systems Pvt. Ltd. is a step towards realizing the goal of customer satisfaction, as we deeply value customer satisfaction as the very essence and bedrock of any business enterprise.